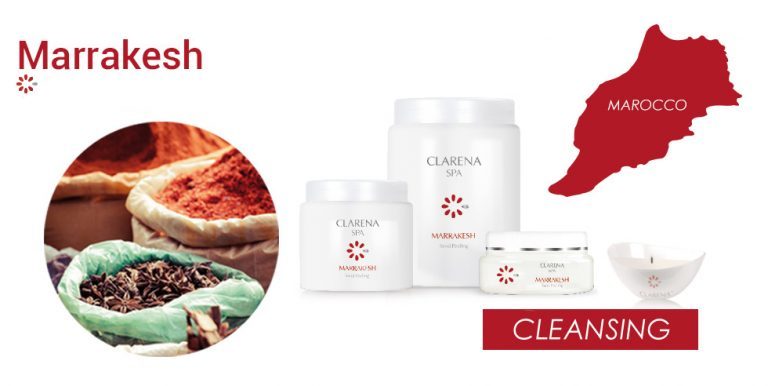 MARRAKESH - Cleansing


 
Dit Oosterse Ritueel is een combinatie van de meest waardevolle ingrediënten van Marokko met haar traditionele stoombaden en rituelen. Dit is een compilatie van het warme zan, de aantrekkelijke geur van damast Roos, gouden argan olie en de zuiverende kracht van Ghassoulklei. 
Ga op een magische reis in de mysterieuze wereld van Orient en laat Marrakech in al je zintuigen komen...
Actieve Ingredienten
Ghassoull clay - High quality completely natural product, dried in the sun. This clay is one of the longest known in cosmetics industry. Due to strong purifying and nourishing properties recommended for reminalising and detoxifying treatments.

Rose Water - has tonic properties, nourishes and brightens the skin, ideal for grey, tired and sensitive skin .Adds elasticity, flexibility, smooths and moisturises the skin, restoring its natural balance.

BODY3 COMPLEX™ - Unroasted shea butter and avocado seed extract concentrated in the bentonite this ensure cellulite reduction, skin firming and it's reducing the visible stretch marks.

ISOCELL™ SLIM - Active caffeine closed in liposomes which enhance the depth of its penetration and effectiveness of slimming.

Shea butter - Strengthens and encapsulates the hydro lipid epidermis barrier, preventing a transdermal water loss.

Argon oil - Contains biologically active linoleic acid, sterols, vitamin E and polyphenols. It is well absorbed, relieves irritation and hypersensitivity of the skin. Works antioxidant, anti-fungal and antibacterial . Strengthens the lipid barrier and protects skin from the damaging effects of external factors.